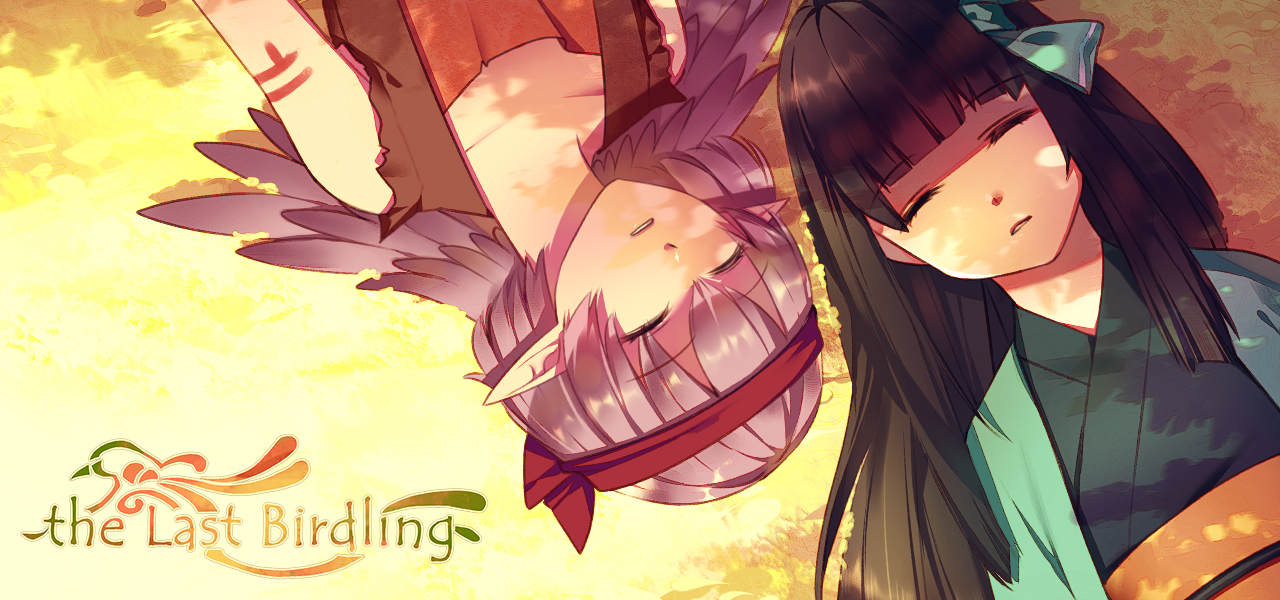 The Last Birdling
A downloadable game for Windows, macOS, and Linux
Bimonia is one of the last Birdlings alive on this earth. The Birdlings see humans as sworn enemies, and Bimonia has been taught to kill on sight.

One day, Bimonia meets Tayo, a human child hunting in the forest. Bimonia fails to kill Tayo, and they instead become friends. Mother will be furious if she finds out, or worse, this relationship may cause tension between the two species to erupt.

The Last Birdling explores Bimonia and Tayo's fight for their friendship as the world threatens to tear them apart.

* * *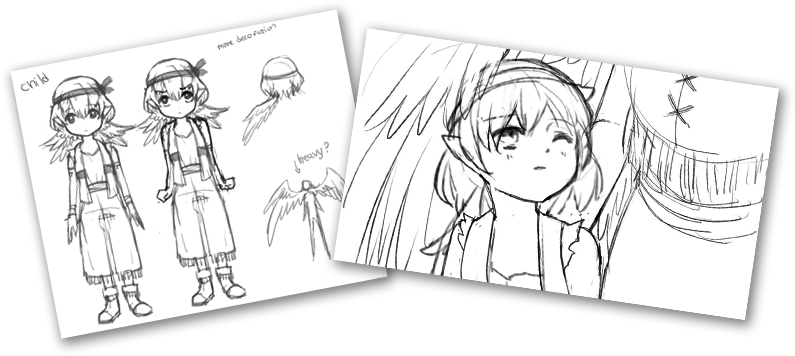 Unhack, the first game created under the InvertMouse name, was produced in 2012. That means The Last Birdling happens to be my fifth anniversary project. This game is a culmination of all the lessons I have learned through the past five years. Now, I would like to share with you several features available in The Last Birdling:

Dual perspectives: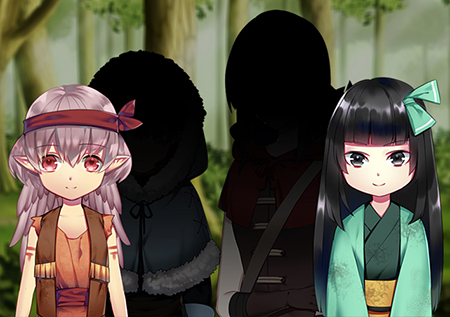 The Last Birdling alternates between Bimonia and Tayo's perspectives. Follow their journeys from childhood to adolescence as they struggle to maintain their friendship against all odds.

Multiple endings: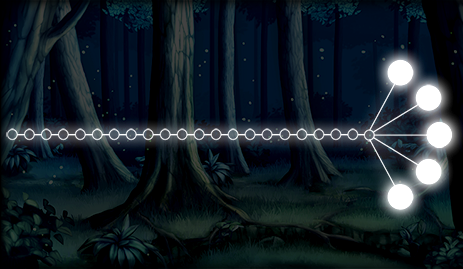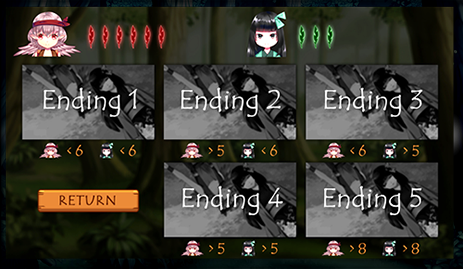 There are 21 decisions to make throughout Bimonia and Tayo's journeys. Depending on their resolve, this story will conclude in one of five ways. Use the progress tracker to determine how to obtain every ending.

Glossary: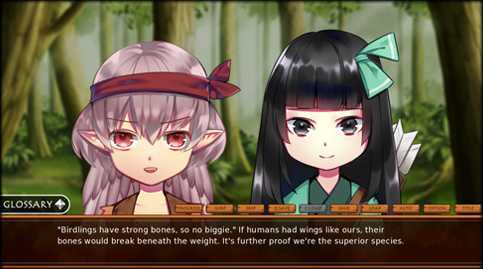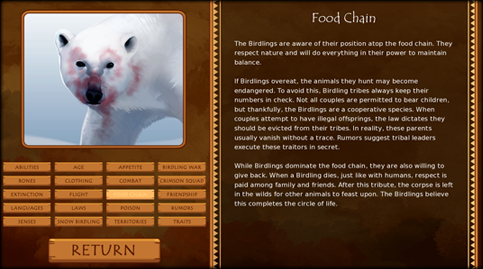 Dive into The Last Birdling's lore through the glossary page. Throughout your journey, you will find links that take you to relevant entries.

* * *

Thank you! I hope you will find the experience worthwhile.
Purchase
In order to download this game you must purchase it at or above the minimum price of $6.99 USD. You will get access to the following files:
the-last-birdling-linux.tar.bz2
996 MB
the-last-birdling-mac.zip
1,017 MB
the-last-birdling-win.zip
1,019 MB
Download demo
Comments
Log in with itch.io to leave a comment.
I did encounter one bug but it was an engine bug. If I put the game in fullscreen mode it would always go to my monitor on the right not my left monitor regardless of which was set as primary. This was a bug with the Ren'Py engine not specific to The Last Birdling as it happened on every Ren'Py game I tried. It was fixed with the most recent version of Ren'Py (7.2.1). Just letting you know, not sure if it is feasible for you to upgrade the engine version the game is using.
Hey PublicLewdness! Thank you so much for letting me know. Hope you are enjoying The Last Birdling, too. My focus is on Clea (my new project) at the moment, but if I receive more requests on this I may move onto it.
Thank you!
I'll keep my eye out for Clea !